William Gadsden's Journey – Celebrating NDEAM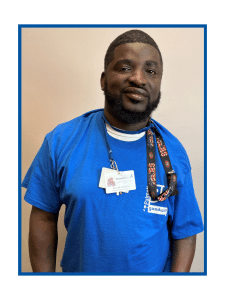 In recognition of National Disability Employment Awareness Month, we are highlighting some of our awesome team members, celebrating their ABILITIES!
Meet William, who is part of our Rivers Avenue store team, responsible for processing donations.
In 2004, he suffered from a brain aneurysm that left him paralyzed on the left side of his body. Despite this, William has continued to live just as he did prior to his medical event; he cooks, cleans, rides his wheelchair to and from work and was married a year ago.
Always positive in nature, he credits his stroke for helping him become more outgoing and open minded with others.
William dismisses the word incapable, instead he encourages others with barriers to focus on what they are capable of. His words of wisdom, "don't give up, don't feel sorry for yourself and live your life to the fullest."
Thank you, William, for being an inspiration to all of us!