The Sky is the Limit: Air Force Veteran to Future Business Owner
Some things never change. Ever since Dante Sweeney was a kid, he loved swimming, basketball, tennis, soccer – and learning. He grew up on St. Croix, the largest of the U.S. Virgin Islands. But, in 2009, at only 23 his life drastically changed. He put sports and studying on hold and enlisted in the U.S. Air Force.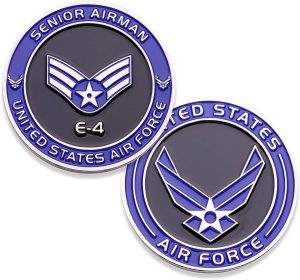 Coming from a tropical climate, the last place Dante probably thought he would be stationed was the Air Force Base in Minot, North Dakota. As a Senior Airman (E-4) and a crucial member of the security forces, it was his job to protect, monitor, and police the base. What he thought would be a few years there turned into five years.
When he was transferred to Joint Base Charleston, he spent five more years working with the Naval unit there. He was honorably discharged in May 2018, and what followed left him in a tricky place. He ran into some legal problems, had to have neck surgery, and his family went through hardships.
Until that point, Dante never had trouble securing employment. "It took time for me to get back into the civilian world and different job situations," he explained. "And then I said, 'let me try something different.'"
Knowledge is Power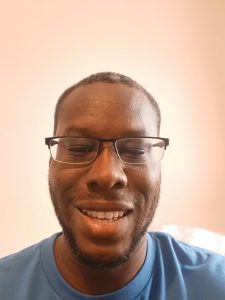 When Joe Queen of Palmetto Warrior Connection met Dante, he helped him update his resume and in no time, Dante's phone started ringing. It didn't take long for him to secure his current position at Enterprise. He enjoys working alongside his peers and learning from the mechanics and managers. But his story doesn't end there.
As an E-4 in the Air Force, he already had a number of transferable skills. Dante's eagerness to challenge himself and learn new things inspired him to enroll in Palmetto Goodwill's project management course and enroll himself in school at Webster University. Working full-time and pursuing a degree in business administration, it was clear he had big plans!
Once he graduates, Dante plans on opening his own business – a chain of sneaker stores. He said he will hire veterans whenever he can, even if they require some additional help. "My company will have [the] training to teach them the skills they need and train them up to the bar."
At only 35, Dante is wise beyond his years and excited to take the next step toward his dream career. More than that, though, he wanted other veterans to know that they are not alone. Free tools are out there to help them create the life they want to live after their time in the forces.
"I want veterans to know that they too can get some type of training, whether it's [a] certification or on a trade like CDL or coding. It's like a starting point. Palmetto Goodwill jumpstarts where you left off. You might be stuck, and Palmetto Warrior Connection is not a quick fix, but they will find something that is the best fit for you."
Other veterans like Dante can learn more about the programs and services that Palmetto Warrior Connection offers here!