Navigating life after the Navy
"Why not be a doctor?" Adonis Cornwell grandmother always used to ask when he was growing up. At a young age and into his adolescent years, his caring spirit spilled over into everything he did. So much so, that he entered the Navy – to continue to put others before himself.
The two most important times in your life is when you're born and then when you realize what your true purpose is – to make a difference in someone else's life," he shared.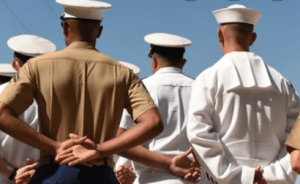 An Atlanta native, at a young age he traveled all over the world to put his life on the line and give back to areas that so desperately needed support. He distinctly remembers his service in the Philippines building houses. Families big and small were living in shacks made from scrap materials, stop signs, and billboards stacked high on top of each other. The trip was one he'd never forget.
Never taking anything for granted, he always counted his blessings twice, praying for those that didn't have the resources they needed, a roof over their head, or know what their next meal would be. It wasn't until he was out of the Navy that he realized the skills he learned along the way were completely different than those needed "in the real world."
"It's like you go into college and once you study for one thing, by the time you graduate in some way it's "Wait a minute, you need to actually have more experience." Things change. The military experience was not relevant to society's experiences. It was geared towards war."
Back to Square One
Transitioning back to civilian life was extremely difficult. After all that he did for others, he started to feel like nobody was in his corner when he needed it the most. Time went by, and he was able to find employment but "it just wasn't the same." To make ends meet, he started working two jobs.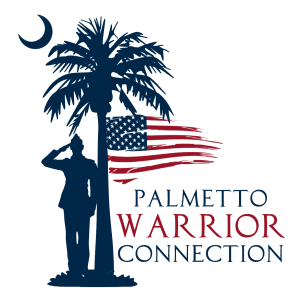 It paid the bills, but there was something missing. Jobs were just that – jobs. He wanted to feel excited about work, not just excited for the paycheck. Nevertheless, he put one foot forward day in and day out until he was laid off due to the Covid-19 pandemic. Shortly after, his car broke down, and one obstacle quickly turned into multiple. He started to lose hope, as finding the right career seemed out of reach.
"Most of the time anyone can be with you during the best times. But during the difficult times, that's when you really see who's there for you. And they [Palmetto Warrior Connection] were there for me. Joe [Queen] was like a coach or a counselor."
Making Dreams a Reality
When Adonis met with Joe Queen, they quickly got to work on career credentialing, and tried to find a path that didn't just work but was the right fit. Through resume work, dealing with budgets, and fine-tuning work-life skills, Adonis finally had the skillset he needed to reach his goals.
Like so many people, Adonis didn't know all that Goodwill and Palmetto Warrior Connection had to offer.
Ironically, in elementary school, I would always go to Goodwill and pick out little outfits. At the time, I was young [and] didn't understand what Goodwill was all about. But I guess when I was young, they played an impact in my life as well."
Because of those donations – then and now, Adonis is back on his feet again at a full-time position. Now an Inventory Specialist at Ryder Truck Rentals, he describes the job as the right amount of challenging, with inspiring people, and room for opportunity.
"I'm not on this journey by myself," he added. He wanted to share his story to allow more veterans to know of PWC so that they too can kickstart their careers after barriers to employment or serving in the forces.