Simple Upcycled Projects
You're likely familiar with recycling but have you heard of upcycling? Upcycling is the process of converting old or discarded materials into something useful and often beautiful. The process can be fun (like with these easy projects) and is usually much less expensive than buying new. Upcycling also makes a positive impact on the environment. When you upcycle, you are removing items from the global garbage stream and it's even more efficient than recycling, which requires energy and/or water to break down the materials. Upcycling only requires a bit of creativity and elbow grease.
We've pulled together a few of the simplest upcycling projects we could think of. These are a great way to get your feet wet and see the benefits of re-purposing discarded items into useable items that you'll love.
Dog Rope Toy. Before heading to your local pet store, consider how long Fido's toys usually hang around before they are lost or ripped to pieces. Using only an old t-shirt and scissors, you can fashion a colorful rope toy your best friend will love. Get the tutorial here: https://barkpost.com/how-to-make-a-t-shirt-dog-toy/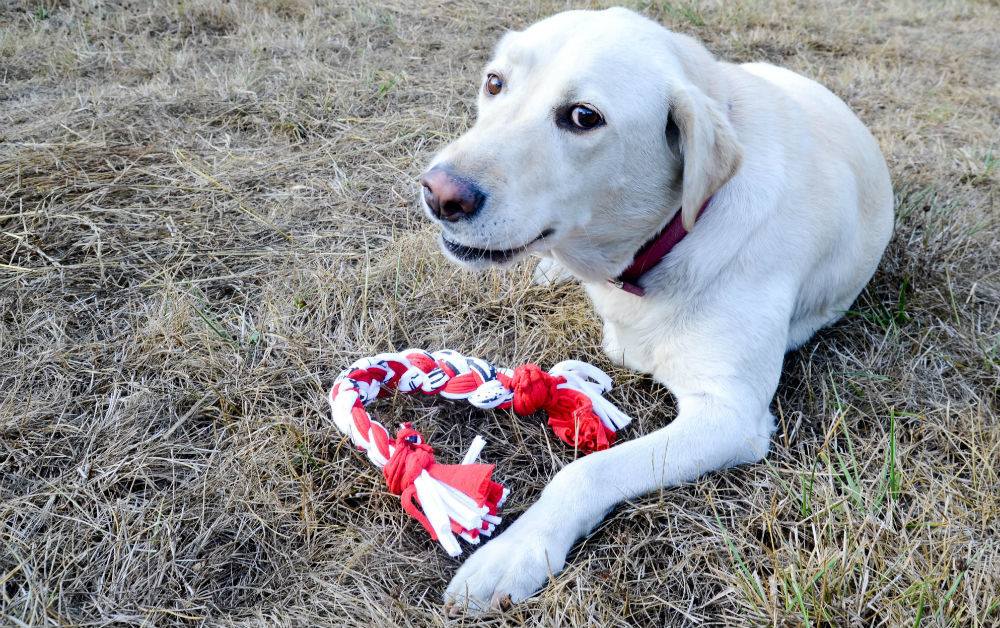 Photo via Bark Post
Cozy Throw Pillows. Looking to cozy up your couch with decorative pillows? You can pick up mismatched pillows in different shapes and sizes along with some gently used sweaters for just a few dollars at your local Goodwill. With some simple sewing skills and your imagination, you'll have custom designer pillows for a fraction of the cost of buying from a home decor store. Step-by-step directions can be found here: https://inhabitat.com/how-to-recycle-a-sweater-into-a-cuddly-pillow-for-your-couch/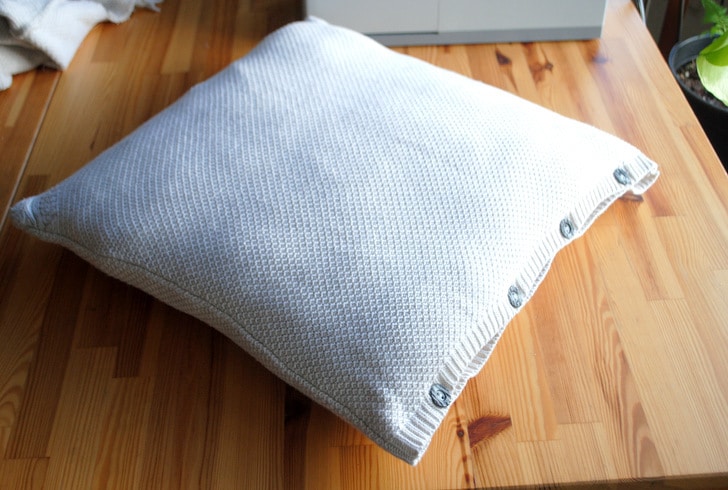 Photo via Inhabit.com 
Rustic Porch Planters. Upcycle metal colanders into chic hanging planters with nothing more than some landscaping fabric and rope. Finish it off by planting fresh blooms and you've got a thoughtful gift perfect for housewarming, birthdays and Mother's Day. Use traditional metal colanders for a rustic vibe or opt for brightly colored colanders for a pop of spring any time of the year. Here's the full tutorial: https://www.twotwentyone.net/colander-flower-planter/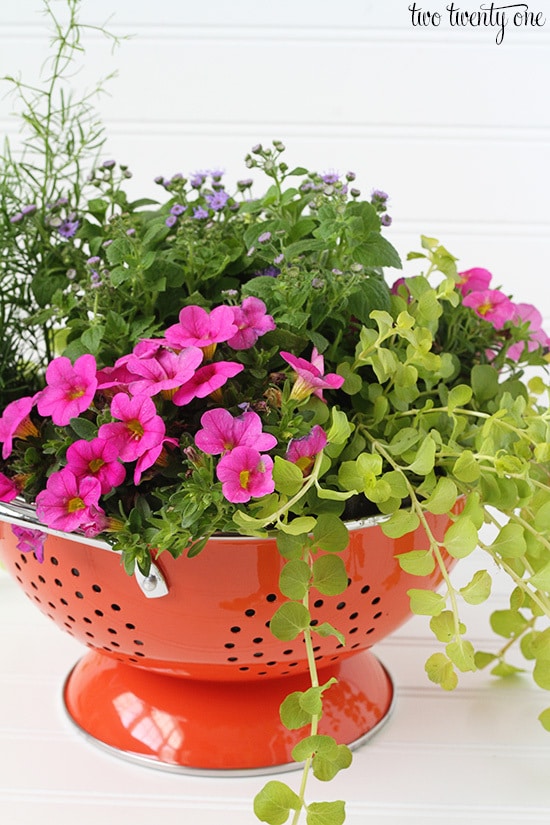 Photo via Two Twenty One 
Go Denim Crazy! Is there a more beloved fabric than denim? Its unlikely and we're willing to bet you've got a pair of blue jeans in your closet that has seen better days and is ready to be transformed and given new life. The possibilities are endless. From bags to quilts, coasters, and bows, we couldn't decide on just one project. Check out this post for inspiration and let your creativity take over: https://www.brit.co/repurpose-denim/