Last Minute Halloween Costumes
By Shelby Sessler
The focus this week was quick costumes that you can make last minute.  I went into my local Palmetto Goodwill, walked around, and came out with quite a few treasures!  There are a lot of characters with very iconic looks, so it wasn't too hard to find costumes that would be easily recognizable and quickly assembled.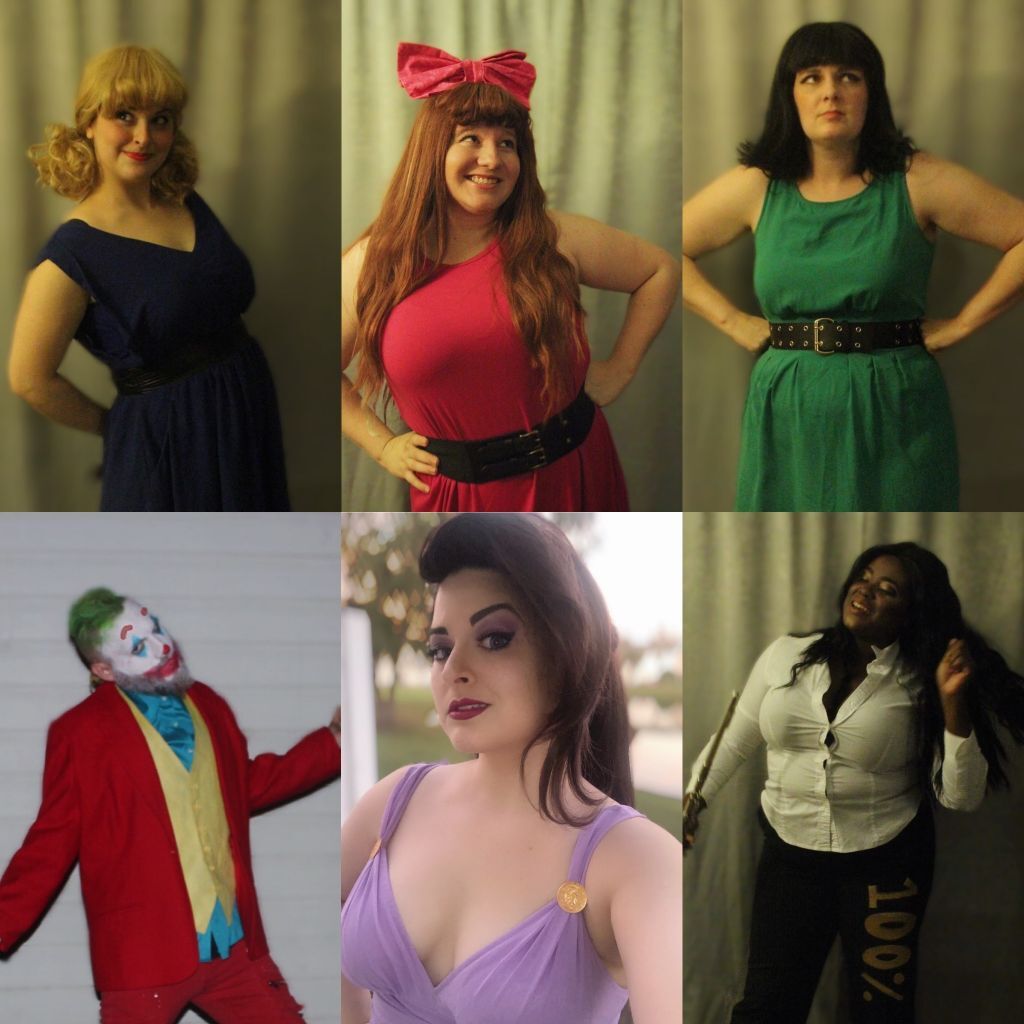 ---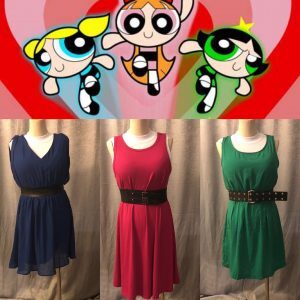 Powerpuff Girls
One set of costumes I found were the Powerpuff Girls! I found 3 similar dresses, one in Green for Buttercup, one in Pink for Blossom, and one in Blue for Bubbles.  I then found a black belt for each costume and added any extra accessories, like the bow for Blossom and shoes for each girl.  I added wigs for each costume, but these are costumes that can use natural hair colors, so the wearer can use their own hair instead of using a wig.
The great thing about these costumes is that you can wear them as a group or you can wear the costume alone and it will still be equally recognizable!
---
Lizzo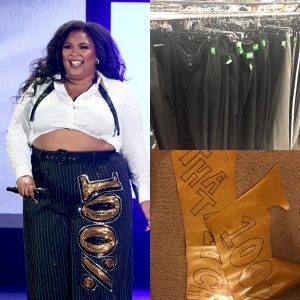 I then found a Lizzo costume from thrifted materials.  Lizzo is a queen of fashion and has a ton of iconic looks that you can easily thrift.  I chose to make one of her outfits using a pair of Pinstriped pants and a button down shirt.  I added lettering for "100%" on the front of the pants, and "that bitch" on the back of the pants to make the pants look like her pants worn for the performance.
Once the makeup and wig were added, the costume was pretty much immediately recognizable as Lizzo and was very comfortable for the wearer.
---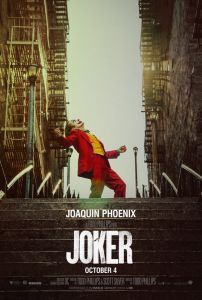 Joker
Once I found the red Blazer, I knew that a Joker costume was in the cards for me! I found a pair of pants that matched the blazer, a teal shirt (although green or blue would also have worked), and a vest.  I spray painted my vest for the costume, but I also saw a couple of tank tops that could have worked for the costume as a vest if I just hot glued buttons down the front.  The final step was adding the iconic makeup and spraying the hair with green hairspray, and the costume was complete.  It was very fast to assemble and was easily recognizable as the Joker from the new movie that just came out!
---
Megara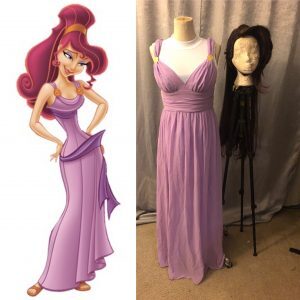 Finally I assembled a quick Disney inspired costume based on a dress I found.  Since I found a long grecian style purple gown, I decided to make a Megara from Hercules costume. I made minor alterations to the sleeves by tying string around it to give it the shape I wanted and hot glued two coins onto the costume.  Once the wig was added, the costume was complete.
---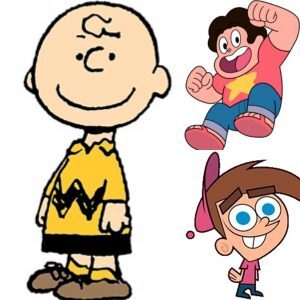 There are a lot of iconic costumes that you can make using items at the store.  If you have a blue frilly dress, you can easily become Alice from Alice in Wonderland.  A black and white top or dress can easily become a vintage Barbie costume. A yellow polo can easily become Charlie brown when you add a black squiggle to it with paint or paper.
---
As long as you go into your local Palmetto Goodwill with an open mind, it is almost impossible NOT to come out with a great costume for the season!  For more costume ideas, look back at our earlier blogs or you can check out my costume page Shelbeanie cosplay on Facebook or Instagram!