How to Gift Electronics on a Budget
Everyone has that friend or family member who loves electronics and all things tech-related. Whether it's gaming, televisions, accessories, movies or anything else – we've prepared a quick holiday electronics gift guide for the tech-obsessed person on your Christmas list. Best of all, everything we're naming can be found at our Computer Works location in North Charleston! Palmetto Goodwill's Computer Works reduces e-waste by recycling old technology and helps bridge the digital divide in our community by offering low-cost computers, monitors, printers and computer parts.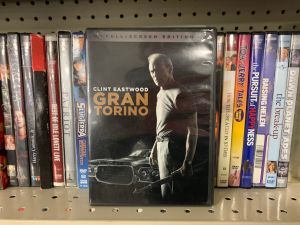 Who doesn't love sinking into the couch and relaxing while streaming a movie every now and then? Unfortunately, not even Netflix has everyone's favorite films. Thankfully, there's still a large market for DVDs and Blu-ray disks even in 2019. Even better, amazing movies can often be found for less than $5! In fact while searching through DVDs in our Computer Works store, we found films like Gran Torino (pictured above), Django Unchained, Mamma Mia, Pulp Fiction, Titanic and Jurassic Park! If you're near North Charleston, consider stopping by Goodwill's Computer Works and choosing from a massive selection of comedy, action, drama, adventure, romantic and even holiday movies. Side note, if you're interested in binge-watching some holiday favorites check out this blog post.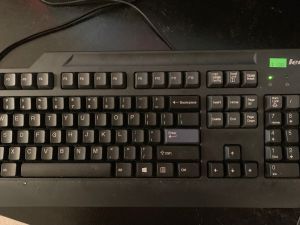 Perhaps that special someone on your holiday shopping list is really into tech accessories. Luckily, we found some great name-brand computer accessories at amazing prices. This Lenovo keyboard pictured above was just $2.99 at Computer Works! Consider gifting accessories like HDMI cords or replacement laptop charging cords which can certainly make for great stocking stuffers.
Maybe a friend or family member received the latest and greatest gaming system for Christmas. If so, they're going to need some new video games to play! Thankfully, there's a huge selection of used video games available at several retailers, including Computer Works. Purchasing used video games is a great way to save money as they cost just a fraction of the price even if the game is relatively new.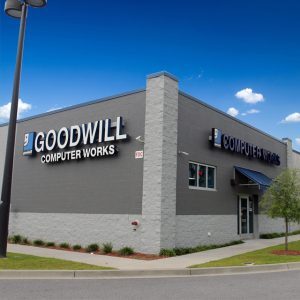 For larger gifts, try checking out some refurbished laptops and computers. Whether it's used for streaming, school, video games or work – computers make an excellent gift for a deserving recipient. Furthermore, refurbished laptops and computers won't cost as much as their brand-new counterparts but have still been restored to factory settings and should work perfectly fine for most individuals. Plus, the average price of a computer at Computer Works is just $149.99!
Hopefully this blog provided some inspiration for any unfinished holiday shopping lists. Check us out on social media for more great thrifty gift ideas and to read the remainder of our "12 Days of Thriftmas" blog series!