Holiday Movies Made for Binge-Watching
Saturdays are great for sleeping in, relaxing and catching up on all your favorite things that you may have missed during the week. So, there's no better time to binge watch some holiday movies than the few remaining Saturdays before Christmas! Before microwaving some popcorn and snuggling up on the couch, we're naming a few of our favorite Christmas movies that are guaranteed to leave you full of laughter, joy and holiday cheer. Luckily, a few of these cheerful films can even be found at your local Goodwill!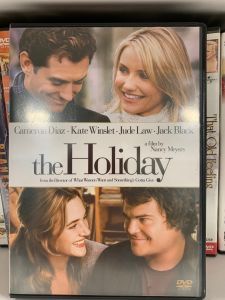 The Holiday
This romantic comedy from 2006 tells the story of two women (Cameron Diaz and Kate Winslet) who swap homes in each other's native countries after tough breakups. During that time, both women meet a local guy (Jack Black and Jude Law) and fall in love. Of course, both women must decide whether they want to maintain a long-distance relationship with their new partners. Luckily, we were able to spot this holiday classic at our Rivers Avenue Computer Works location!
How the Grinch Stole Christmas
Is it really the Christmas season if you aren't watching the Grinch? Whether it's the live-action rendition starring Jim Carrey or the original animated film, the Grinch is guaranteed to leave you with a warm holiday feeling. Chances are you'll be able to catch this on network television for free as it's a popular showing this time of year.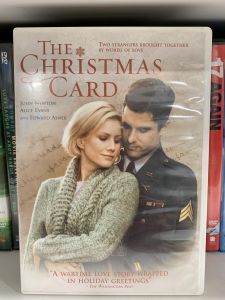 The Christmas Card
Thankfully, we were able to spot this movie on our shelves as well! The Christmas Card tells the story of a soldier (John Newton) who receives a heartwarming Christmas card sent by an anonymous woman (Alice Evans). Upon returning home, the solider embarks on a romantic journey to find the author of the card.
Christmas Vacation
It's hard to mention Christmas films without thinking of National Lampoon's Christmas Vacation. This classic film tells the story of the dysfunctional Griswold's family Christmas. Despite his best efforts, Clark Griswold (Chevy Chase) can't quite seem to deliver the perfect family Christmas he was hoping for. Total chaos ensues as the extended family comes into town during this holiday favorite.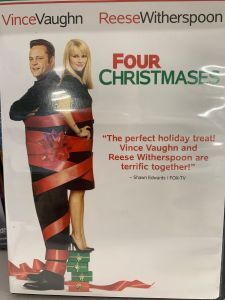 Four Christmases
After their holiday plans fall apart, a married couple (Vince Vaughn and Reese Witherspoon) must trek to an array of family get-togethers with each of their divorced parents. Other recognizable names in this film include Jon Favreau, Tim McGraw and Robert Duvall. Our Computer Works location on Rivers Avenue had this title as well!
Share your favorite holiday movies with us on social media and let us know what films you were able to spot at your local Goodwill! For more holiday ideas, check out the rest of our "12 Days of Thriftmas" blog series as we count down to December 24.