Happy Birthday America! Festive style ideas for your holiday weekend!
Whether you're looking forward to a cookout with friends, a day at the beach with family or a grand display of fireworks, Goodwill has what you need to make your holiday weekend stylish and affordable. Bonus savings: Shop on the Fourth of July for 25% off all clothing!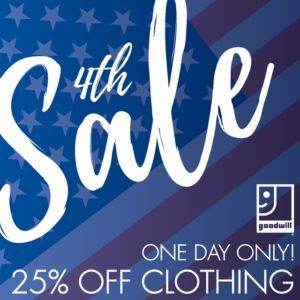 Here is some inspiration for your home and yourself to make this Fourth of July Festive & Fun:
Celebratory Decor That Pops 
Hosting brunch for visiting guests or throwing a backyard shin dig for the neighbors? Simple DIY decor elements will give your space all the festive feels.
For low-key decor that can extend well beyond the Fourth of July, hang an American flag outside to welcome guests. Inside, pair muted tones of red, white and blue with neutrals or add an extra pop of red with fresh flowers. Check your local Goodwill for inexpensive pillows, blankets and trinkets that you can mix and match with your existing decor. We're loving this casual and comfy look:
Photo via giovanniamoroso.org 
Red, White & Blue Ensembles  
When it comes to your Fourth of July outfit, we think you can go two ways. Go all out in red, white and blue complete with glitter, mardi gras beads and star-shaped sunglasses or you can go for a more understated approach. Either way, its important to choose an outfit that will keep you cool and comfortable throughout the day and night.
Going all out in patriotic style? We found you a step-by-step tutorial for turning cheap thrifted jeans into awesome flag shorts. Check it out here.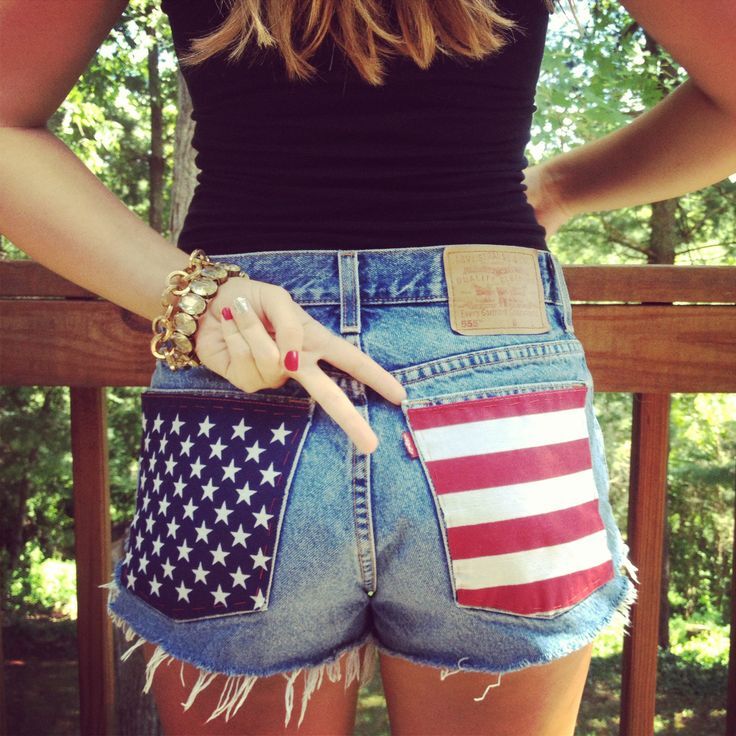 Photo via topknotsandpolkadots.com 
For a more classic approach, we suggest mixing unexpected hues and textures that fall on the red, white and blue color spectrum. Shop your local Goodwill for a couple new pieces to mix in with items you already own or create a completely new look. Here's a few fashionable looks to give your major style inspiration while you shop: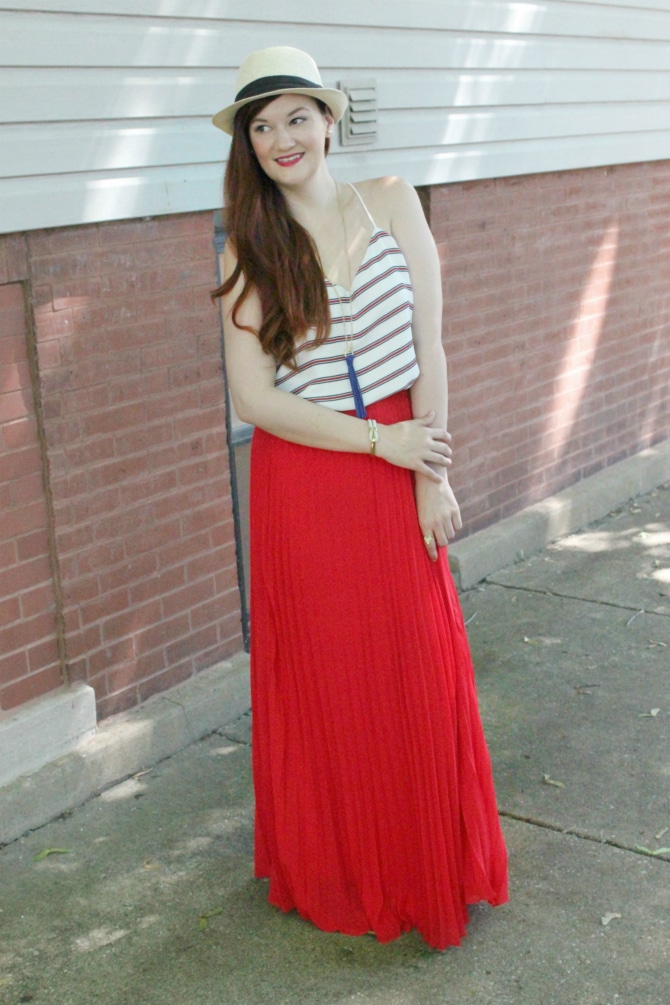 Photo via The Trendy Sparrow 
Photo via Gal Meets Glam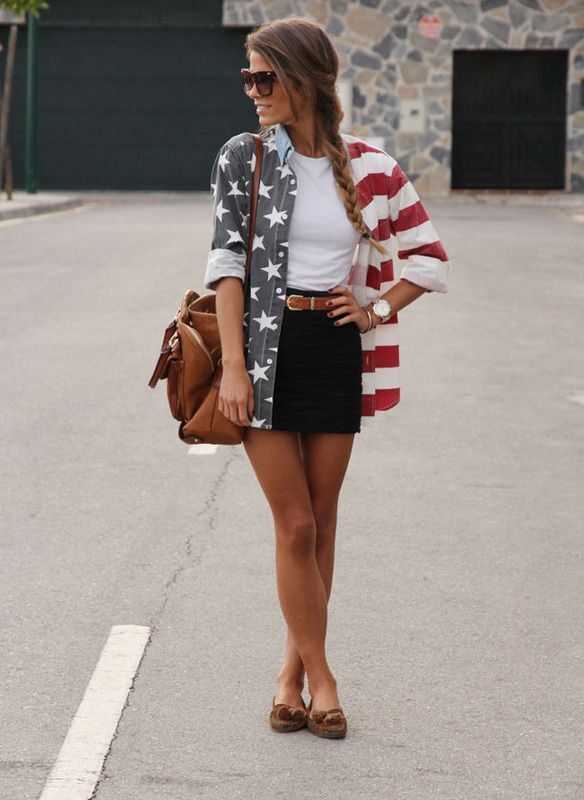 Photo via nadyana.com 
No matter how you decide to celebrate America's birthday this weekend, we hope you stay safe and have fun. If you can do those while also looking fabulous, more power to you!