Fitness Finds
Fitness friends this one is for you! Choose Palmetto Goodwill as your one-stop shop for all things summer sweat! From wardrobe to watersports– we have got what you need to stay tanned and toned this season!
Here are our six top picks from our Shopgoodwill.com site!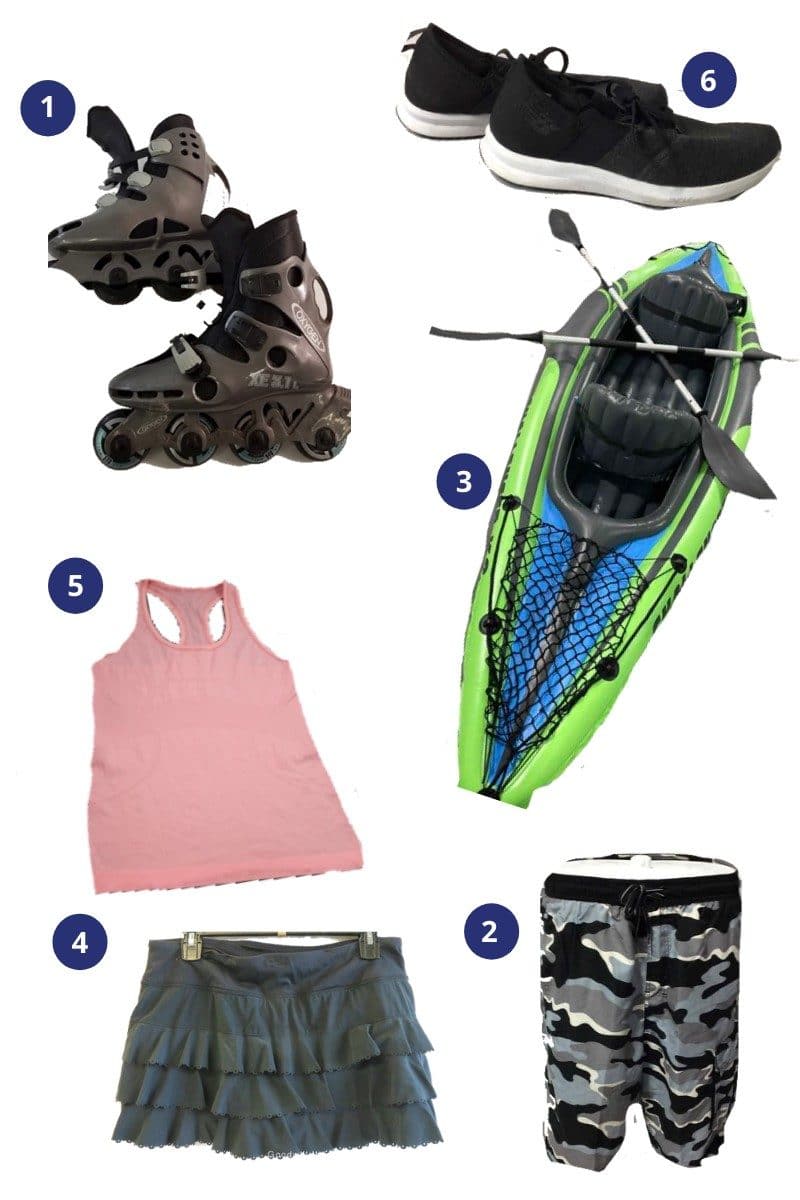 Find #1: Grey Oxygen Roller Blades

Let the good times roll and bring your workout on wheels!
Find #2:  Men's Gray Multi Reebok Camo Swim Trunks Large
Dive into summer workouts with these camo swim trunks!
Find #3: Intex Challenger K2 Kayak & Air Pump
SEAs every moment this summer; adventure awaits!
Find #4: Lululemon Black Athletic Skirt Shorts Size 8
The perfect fit for tennis courts to the trails!
Find #5: Women's Lululemon Blouse SZ 6
When life gives you lululemons …. you know what to do!
Find #6: Ladies Black/Grey New Balance Sneakers Size 8.5
I think you just found your summer SOLEmate!
Wherever your summer journeys may take you—from waterways to workout studios—we hope you consider shopping secondhand with us! Check out our in-store locations for additional items and styles!