Do you want to find out more about our mission? We are much more than just a retail store and we want to show you how! Join us for the Shining Star Awards Banquet where we will be celebrating the accomplishments of three strong South Carolina residents who will share their personal stories of overcoming obstacles and achieving success through work. Our annual event hosts more than 250 business and community leaders in celebration of everyone who benefited from Goodwill's mission in 2016.
Thursday, April 27  |  7:00 p.m.  |  Charleston Area Convention Center
Keynote speaker Darrin Goss of Coastal Community Foundation |  Tickets $40 (limited amount available at the door)
---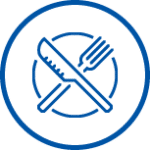 As always, the Shining Star event cuisine will be a fabulous treat for our guests! Our sponsors will enjoy a VIP cocktail reception and everyone will enjoy a delicious dinner prepared by Embassy Suites chefs.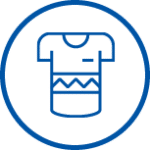 Enjoy a pop-up Goodwill Trunk Show where you will find unbelievable deals on designer and top name brand items. All are items that are typically found in Goodwill stores.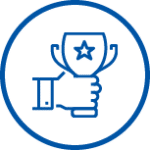 Help us celebrate the success of people that have benefited from a Goodwill program and applaud valued business partners who support and complement our mission. You'll also meet our newest Hall of Fame inductee.
Interested in sponsoring the event?
We are currently looking for sponsors who'd like to help us share the stories of some truly inspiring individuals! All of our gracious sponsors will enjoy a VIP reception with wine, beer and hors d'oeuvres before the program begins. Sponsors will also receive reserved seating and company logos will be placed on all event marketing materials.