Host a Donation Drive and Make a Difference!
Donation drives not only help Goodwill provide free job training and job placement services to people in our community, but it keeps reusable goods out of area landfills. Revenues generated from the donated items sold at our Goodwill stores are used to help people with barriers to employment. It's a win-win situation!
Palmetto Goodwill is also available to help with estate donations.  Whether it's downsizing, relocation or the passing of a loved one, Palmetto Goodwill is available to help handle your estate needs.  Please note in the form below if you are requesting estate assistance.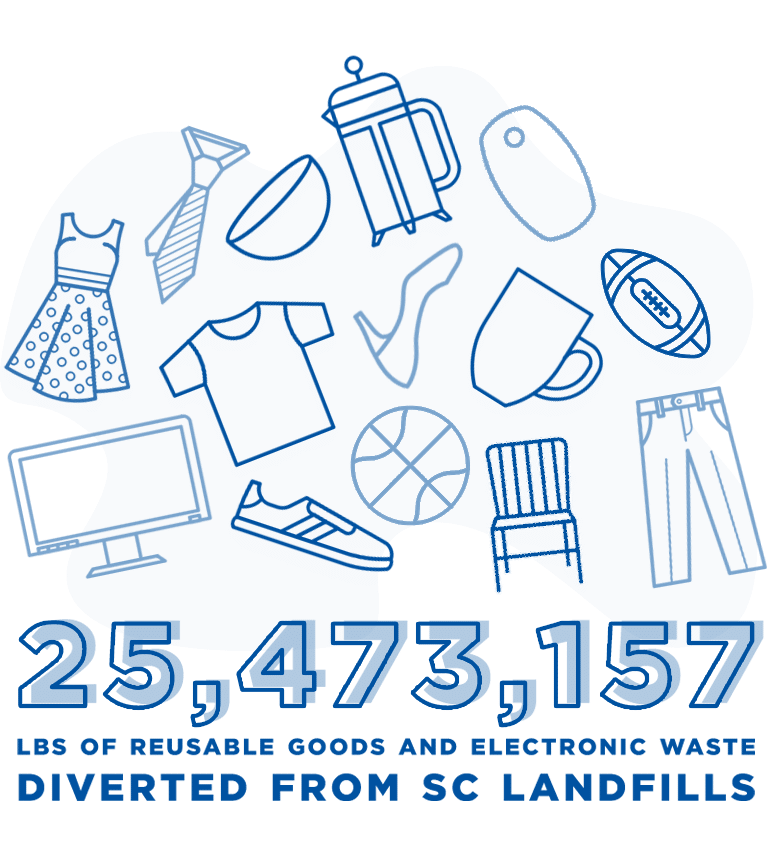 A Second Life
Your donations will be sold in a local Goodwill store, keeping them out of our landfills and giving them a second life.
Serve the Mission
You will not only be recycling your gently used goods, but the revenue generated from the sale of donated goods helps Goodwill provide job training and employment services to people in our community.
Estate Donations
Dealing with the loss of a loved one is never easy. And neither is making the decision to downsize or relocate. We are available to help facilitate any of these situations.
To schedule a donation drive or discuss estate services, please fill out the form below or call Bobbi Dragone @ 843-300-8975.