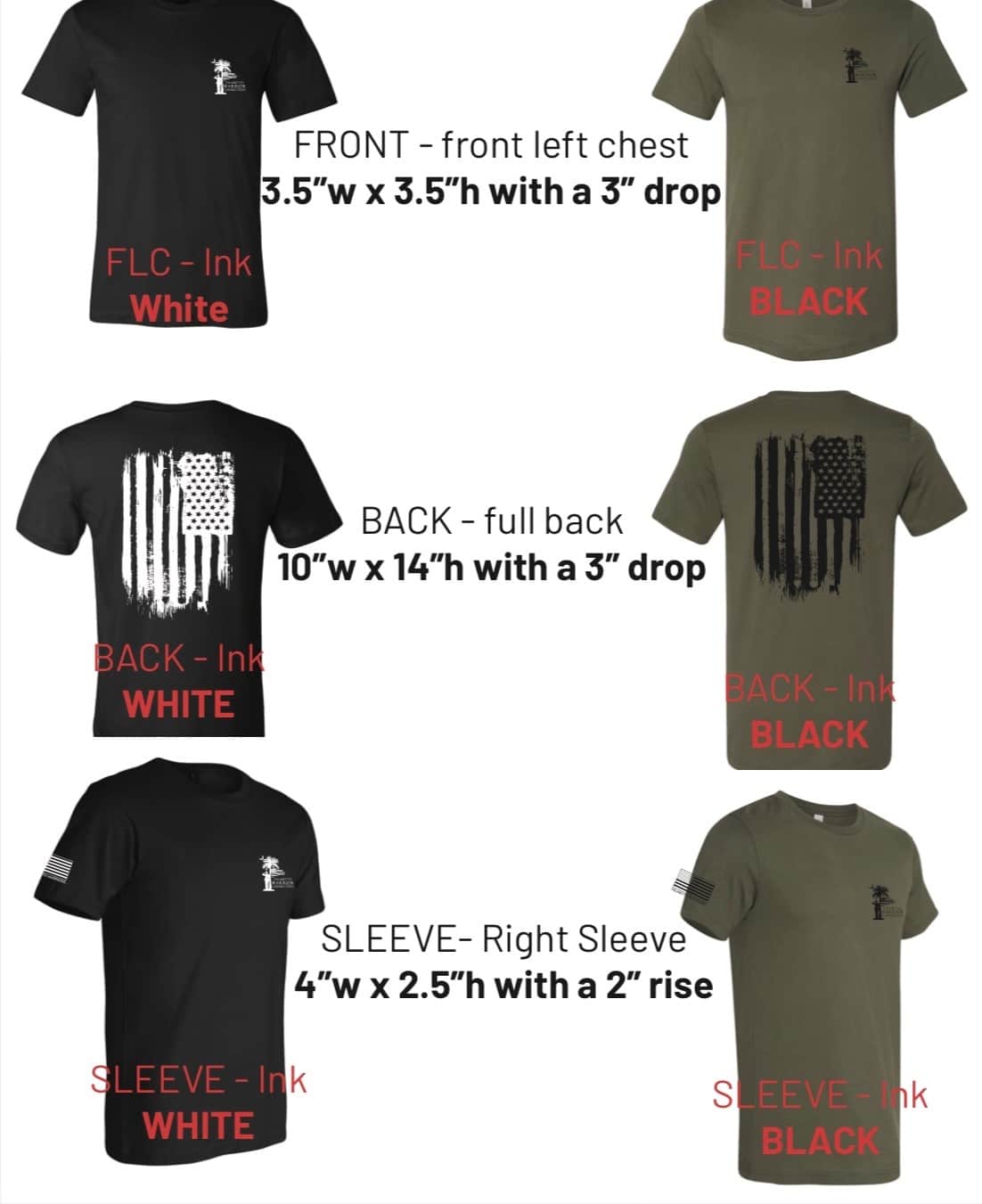 To support a Palmetto Warrior pls visit Make A Donation | Palmetto Goodwill with the following instructions:
Under donation amount: $11
Under Note: PWC Shirt purchase
Following successful submission of your online donation, pls email confirmation to [email protected] with the following order information and/or to make sure the selected sizes are available upon purchase.
Quantity purchased:

Shirt size(s):
Color:
At current, we have M and L in OD green or black.
100% of funds donated funnel directly into Palmetto Warrior employment, training, and supportive service programs.
By purchasing Palmetto Warrior Connection's Apparel you are helping support Veterans and their families.
Looking for other ways to support a warrior in our community? Click here!