A Good Path Toward A Better Career.
GoodPaths is a retail-focused initiative funded by the Walmart Foundation in partnership with Hope Street Group that helps retail employees gain the skills and knowledge necessary for advancement.  Palmetto Goodwill is one of three Goodwill organizations selected to be part of the pilot project.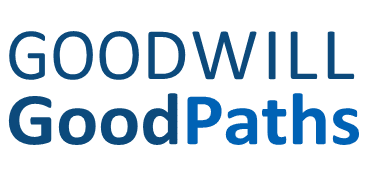 How Does The Program Work?

Career Navigators guide participants through professional training and development activities that culminates with a customized, action plan to help them advance towards the next step in their retail career. Career Navigators maintain contact and connect participants to wraparound support, coaching, mentoring and other support systems that ensure long-term success.

What Is The Commitment Level?

GoodPaths is a 3-4 month commitment.  Participation in the initiative is voluntary and free.

Get In Touch

If you or someone you know may be interested in taking advantage of GoodPaths, please fill out the below form and we'll be in touch to discuss your individual needs.