Ways to Register!
1.  Call (843) 408-6030 to speak with Nancy.
2. Fill out the form below and submit online.
Write Your Next Chapter Your Way
Palmetto Goodwill helps seniors find work, develop new skills and build their financial security by taking advantage of the Senior Community Service Employment Program (SCSEP).  SCSEP is an on-the-job training and employment program designed to help older Americans update their jobs skills, build work experience and confidence, and continue to have economic stability and well-being.
How Does the Program Work?
Participants gain paid work experience in a variety of community service activities at non-profit and public facilities. Remote training opportunities are also available!
Do You Qualify?
Local seniors may qualify for this program if they are 55 or older, unemployed, motivated to find employment, lack skills and/or education and fall into a low income bracket. If you are unsure whether you qualify, please complete the form or call (843) 566-0072 and a Palmetto Goodwill team member will help you through the process.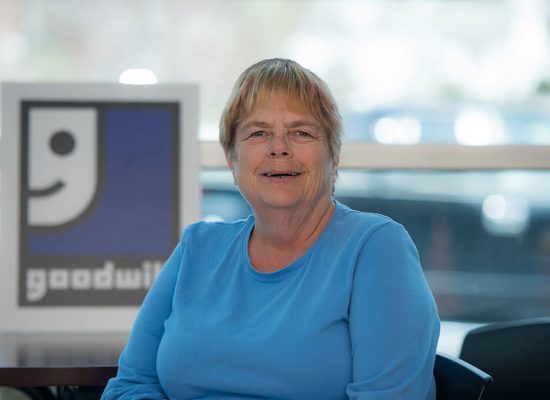 Goodwill® proudly participates in the Senior Community Service Employment Program (SCSEP), a national employment and training program funded by the U.S. Department of Labor. A $22,938,400 grant from the U.S. Department of Labor provided 90 percent of the funding for Goodwill's SCSEP programs in the program year 2021. Goodwills provided the remaining 10 percent through in-kind contributions worth $2,548,711. See http://www.goodwill.org/scsep/ for funding details. [Insert Goodwill Name Here] received a sub award of [$Insert amount here] and is contributing in-kind contributions valued at [$Insert amount here] to cover the remaining 10 percent of operational costs. Criteria: P.L. 116-94, Division A, Title V, Section 505 (Stevens Amendment); 2 CFR 200