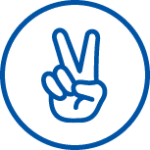 The Hippie Dash is 70s-themed 5K fun run/walk that raises awareness and funding for people with disabilities.
Click here for all the deets!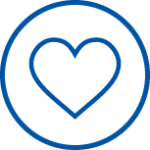 We'll be timing the run this year but the Hippie Dash is all about fun, friendship and a great cause. Join in on the fun!
Register here using code "GOODWILL" for $3 off.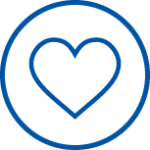 Want to help us make the event a smashing success? We'll need help before the event and at the event. Get in touch with Kaley Briesmaster to volunteer your time.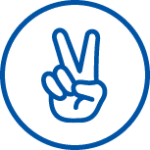 Everyone is invited to help raise money to support the event. The top 10 fundraisers will be awarded 2 days of paid vacation!
See below for how to get started!
Let's put the "fun" in fundraising! 

 Calling all Goodwill hippies! The purpose of the Hippie Dash is to raise awareness and funding for people with disabilities. Proceeds from the event will go to helping Goodwill further advocacy efforts and a portion will also benefit Special Olympics.
You'll feel great about helping out a great cause and Bob Smith h has generously agreed to award the top 10 fundraisers across the company with 2 days of paid vacation!
*To be eligible, you must raise at least $200.*
Step 1: Set up your personal findraising page using Facebook or an email/password combination. Be sure to personalize it with a title and photo.
Step 2: A little friendly competition never hurt anyone and our leadership team members have each volunteered to lead a fundraising team. Join your department (or your favorite department), encourage each other and have fun! Click below to join a team.
Step 3: Tap into your personal network and get to raising money!
How do you raise money? Here are some tips!
Set a Goal. Choose a fundraising amount that is aggressive yet realistic for you. A good amount is $100 per person. Think of it this way – if you get 10 people to donate $10, you've already reached your goal!
Start Early. Ask friends, family, neighbors and anyone else you can think of to support you! It may take a few reminders to actually get the donation. The earlier you start, the more time everyone will have to get commitments that will help you meet or even exceed your goal!
Leverage Social Media. Share your participation on Facebook explaining why you support this event with a link to donate. You may be surprised who might be willing to support you! The official hash tag for the event is #CHSHippieDash.
Tap Your Network. There are obvious people you can go to first (hi, mom and dad!) but also think outside of people you see every day such as a long-distance friend or gym pal!
Be Positive and Appreciative. Remember you're raising money for a great cause and anything is better than nothing! Be grateful and appreciative of each and every donation your secure – we sure will be! Always remember to send a quick thank you note to anyone who supports you.