AbilityOne = Job Opportunities
In partnership with AbilityOne, Palmetto Goodwill Services manages numerous government contracts that provide employment opportunities for individuals with disabilities. Under the supervision of Goodwill, individuals with severe disabilities are able to enter the workforce and become independent, self-sufficient members of the community. They develop a positive work ethic and learn skills that will allow them to maintain meaningful employment.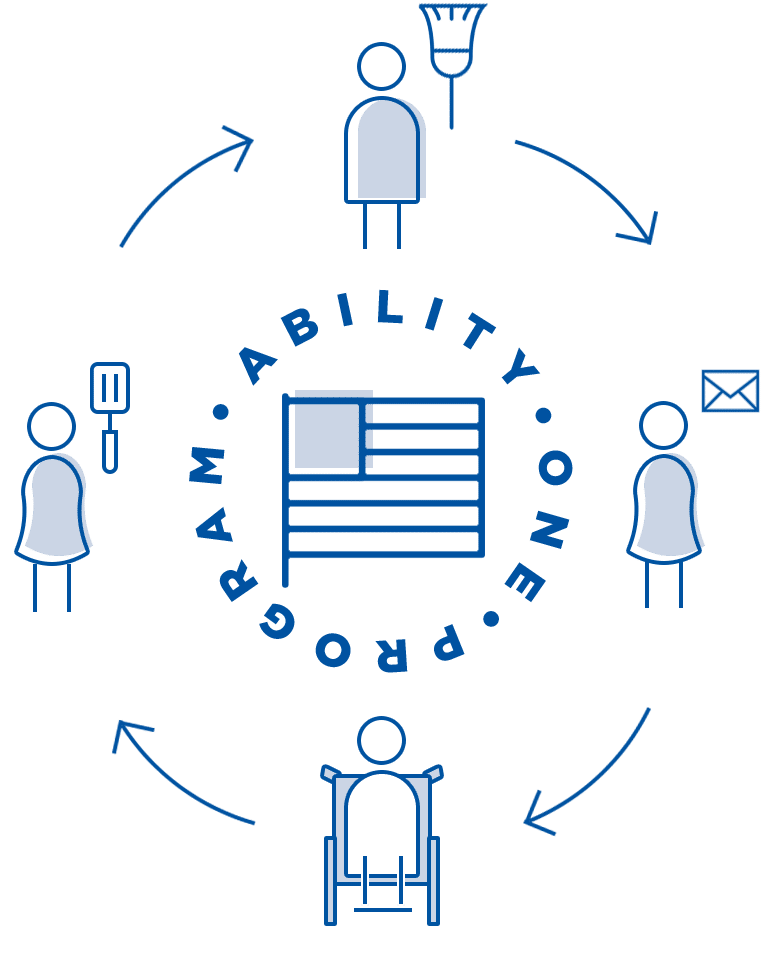 What is AbilityOne?
Providing employment opportunities to more than 45,000 people, including approximately 3,000 veterans, the AbilityOne Program is the largest source of employment for people who are blind or have other significant disabilities in the United States. The program uses the purchasing power of the Federal Government to buy products and services from more than 600 participating, community-based nonprofit agencies nationwide, dedicated to training and employing individuals with disabilities. Through the AbilityOne Program, people with disabilities enjoy full participation in their community and can market their AbilityOne-learned skills into other public and private sector jobs.
Current Contracts
Currently Palmetto Goodwill Services operates 14 contracts with all four branches of the military in the communities that we serve. Our employees perform high-volume food service, secure mail room operations, janitorial and aseptic cleaning, grounds maintenance, and more.
Get Involved or Learn More
If your or someone you know might be a good fit for the program, or if you'd like to learn more about our involvement with the AbilityOne, please contact us using the form below.
Please fill out the form below.