Providing Opportunities to Older Workers During COVID-19
For years, Palmetto Goodwill has worked to provide job training and employment services to older workers – ages 55 and over through the Senior Community Service Employment Program (SCSEP).
Under normal circumstances, SCSEP participants gain work experience in a variety of community service activities at non-profit and public facilities, including schools, hospitals, day-care centers, and senior centers. However, not many things can be considered "normal" during these recent weeks.
As South Carolinians and Americans across the country adopt new and unusual social distancing practices, many aspects of our daily lives are no longer the same as they once were just a few months prior. However, that has not seemed to stop a handful of highly motivated local seniors who remained eager and ready to develop their career skills even during South Carolina's stay-at-home order.
As a result, Palmetto Goodwill's talented team of Career Navigators partnered with ed2go through Trident Technical College to support program participants in improving soft and computer skills in anticipation of upcoming job opportunities. Furthermore, Goodwill's conscientious SCSEP team even developed a laptop loan-out program to assist participants interested in training who may not have a device at home suitable for this self-paced certification program.
Below are a few comments from participants regarding their recent experience with SCSEP during the stay-at-home order: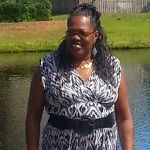 "The 5 step course was very informative. It talked about Values, attitude, personality, life experience and skills. Thank you very much for the opportunity to take this course, I passed and also got a certificate."  – Carolyn

"Ed2go has allowed me with the training needed to be more prepared and further my education   for better job opportunities" – Rodney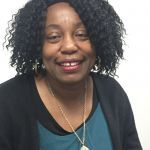 "Awesome, thank you so much!" – Beverly

As we celebrate the professional achievements of these individuals, you can help us share the value of this important program.  Share your story with us! If you're an older worker yourself or an employer who has hired an older worker through SCSEP, share the contributions that this valuable population has made. Palmetto Goodwill's SCSEP team is currently offering for qualified participants a laptop loan-out program to assist participants interested in online training but unable due to a lack of access appropriate computer devices. To facilitate online certification programs, South Carolina SCSEP participants take advantage of low cost internet access available as a benefit of their enrollment as a SNAP (Supplemental Nutrition Assistance Program) enrollee. Click here to learn more.