Celebrating National Cleaning Week with Shaquitia Cromwell
Custodians are our first line of defense against germs, viruses, allergens and more. Often, it's a thankless task. So, as we celebrate National Cleaning Week, Palmetto Goodwill Services is honored to highlight team members like Shaquitia Cromwell who play an essential role in serving our mission. 
Shaquitia is one of our newest team members and is responsible for ensuring Palmetto Goodwill's administrative headquarters is kept safe and clean. "Cleaning actually gives me peace of mind and it has always been something I love doing."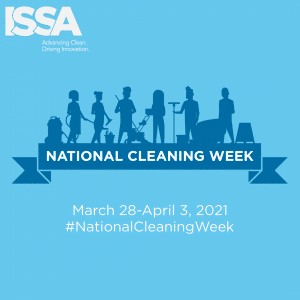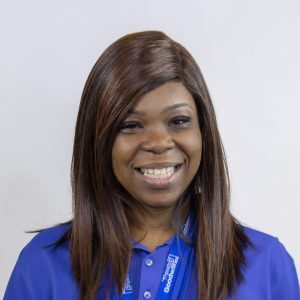 Although she began just 6 months ago, Shaquitia has wasted no time becoming a valued member of the Goodwill team. "I enjoy the fact that the staff is different from any other jobs I've worked. Here, I feel like we are family." If you ever stop by our offices in North Charleston, chances are she'll greet you with a smile and ask how your day is going.  
Shaquitia feels it's important to greet everyone with a smile because you never know what someone is going through. "I want people to know that I am more than just a custodian. I love to make people happy by encouraging them and making sure that they are smiling."  
When asked to share some tips for National Cleaning Week, Shaquitia emphasized the importance of sanitizing and washing your hands. Thanks to Shaquitia, Palmetto Goodwill has been able to operate safely throughout the pandemic and allow visitors into our North Charleston Career Opportunity Center. On behalf of our entire community, we are extremely grateful for everything Shaquitia contributes to fulfilling Goodwill's mission. 
Keep up with our social media and blog all week long as we continue celebrating #NationalCleaningWeek! To check out yesterday's featured story, click here.