Celebrating National Cleaning Week with Nathaniel Smith
It's that time of year again. As warmer weather arrives, most of us will take time to declutter our living spaces and refresh our wardrobe. For most, spring cleaning is a chore, but for people like Nathaniel Smith it's both a passion and a career.   
Nathaniel has been helping to serve Goodwill's mission for more than 19 years. He's a crucial part of Palmetto Goodwill Services' team who performs custodial duties at the Naval Information Center in Charleston. "Cleaning is important to me because it gives me a feeling of satisfaction" says Nathaniel. "I love being neat."  
Nathaniel's efforts help to maintain a safe and healthy environment for the hundreds of service men and women who work on the base. In fact, Nathaniel is part of a Goodwill team that performs custodial duties across military and government sites throughout South Carolina.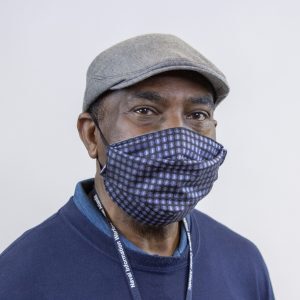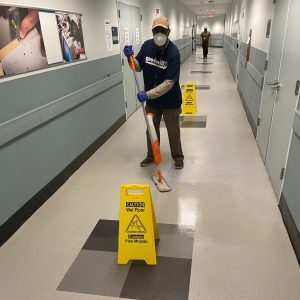 As we celebrate National Cleaning Week and begin to tidy up our homes, many of us will be leaning on the expertise of individuals like Nathaniel. Over the past year, cleaning has become more important than ever before and it's important to adopt best-practices when disinfecting and decluttering our living spaces.  
When asked, "What cleaning advice would you give to others during National Cleaning Week?", Nathaniel simply replied "Just love what you're doing." It's some great advice! Especially because it's hard to find a reason not to love cleaning when there's so many benefits. In fact, keeping a clean environment can lower stress and fatigue, reduce asthma symptoms, improve safety, and lessen the spread of germs.  
The entire Palmetto Goodwill team is honored to have employees like Nathaniel who embody our values and play an integral role in supporting our community. Keep up with our social media and blog all week long as we continue celebrating #NationalCleaningWeek! To check out yesterday's featured story, click here.