When You Need Work, We Can Help 
GoodPeople Staffing is different than a traditional staffing agency. To us, you are more than just a number.
Our mission is to help people get jobs and succeed in their careers.
When you choose to work with us to make your next career move, you'll have a partner every step of the way.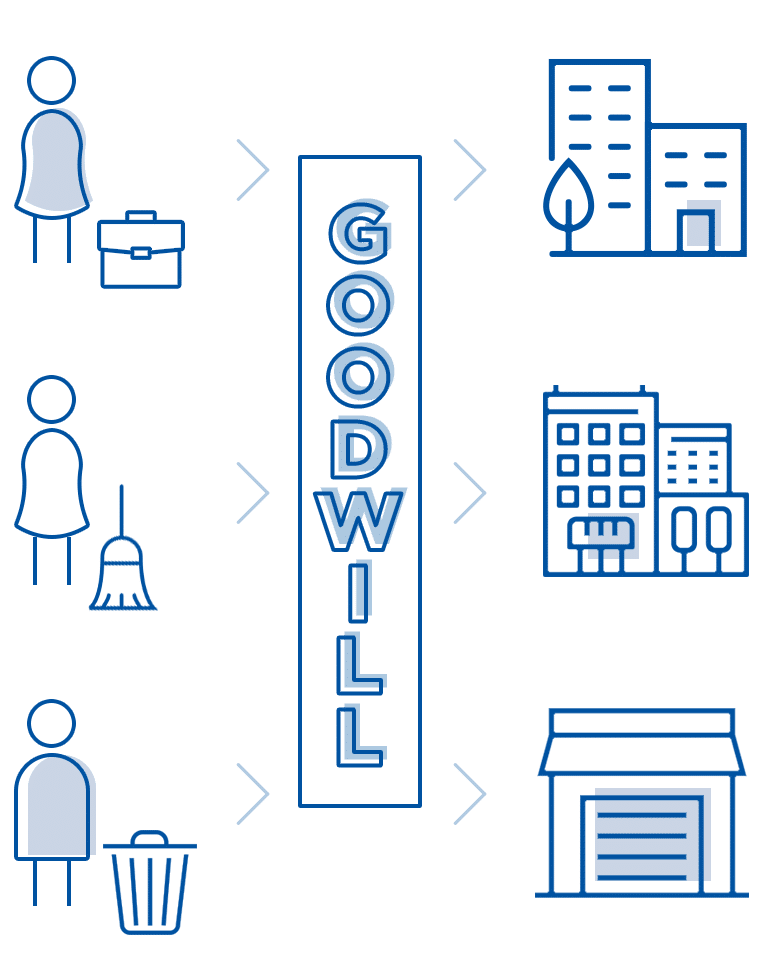 Why Choose Us

Finding a job is tough! Writing resumes, filling out applications and attending interviews can be a daunting and time-consuming process. Let GoodPeople Staffing help you land in a position where your skills and personality will shine.

More Than A Paycheck

GoodPeople Staffing is invested in your long-term success. Throughout the job search process, we'll work with you to develop your skills further through training, classes and personalized assistance. Whether you need help brushing up your resume or choosing what to wear for an interview, we're here to help.

How It Works

Our dedicated Recruiters will complete an assessment to understand your employment needs and identify the skills that will help you succeed in the workplace. You'll then be placed into a position that will be a great match. We'll stay in touch during your first 90 days on the job to ensure everything is running smoothly.